POST CONSTRUCTION CLEANING PROVIDES THE FINISHING TOUCHES
Construction cleanup requires expertise and specialized equipment and cleaning products to effectively remove airborne dust particles and residue. These unwanted substances settle everywhere after building construction and renovation. Professional post construction cleaners know how to carefully and effectively remove layers of construction dust and grime.
Construction and renovation activities generate a significant amount of dust and dirt, which can pose serious health risks to the occupants of a building. These particles can contain various harmful substances such as asbestos, lead, silica, and other toxic chemicals. When inhaled, these contaminants can cause respiratory problems, allergies, and even more severe health issues.
Furthermore, the presence of dust and dirt in a building can also contribute to poor indoor air quality. Particles on surfaces can become trapped in carpets, furniture, and HVAC systems. These particles are constantly in motion in the air and may pose a risk to people's health. This can be particularly problematic for individuals with pre-existing respiratory conditions, such as asthma or allergies.
Beyond the health risks, the presence of dust and dirt can also detrimentally impact the aesthetic attractiveness and operational efficiency of a building. It can make surfaces appear dirty and unkempt, affecting the overall appearance and impression of the space.
Moreover, the accumulation of dust and dirt can clog ventilation systems, reducing their efficiency and potentially leading to increased energy consumption. Removing dust and dirt from a building after construction can be a challenging task. The minute particles can readily become airborne during cleaning, requiring the use of specialized tools and methods for their effective removal. Regular cleaning may not completely remove all dust and dirt, especially in hard-to-reach and hidden spots.
To mitigate these issues, it is crucial to implement proper dust control measures during construction and renovation projects. This may include using dust barriers, wetting down surfaces, and employing high-efficiency particulate air (HEPA) filters in ventilation systems. After construction, it is important to clean thoroughly to remove all dust and dirt particles.
Cleaning ceilings, lights, walls, furniture, windows, equipment, appliances, office tools, kitchen and bathroom counters, carpets, floors, and more is crucial. Cleaning needs to cover more than just what you can see; it must include hard-to-reach spots and hidden corners. Thorough cleaning involves eliminating dust, dirt, and filth from all areas.
To achieve a truly clean environment, it is necessary to pay attention to every detail. It also requires that all equipment and tools used in these areas are properly cleaned and sanitized.
Thorough cleaning includes often forgotten areas like vents, air ducts, and filters. These areas can accumulate dust and debris over time, which can affect the air quality and overall cleanliness of the space. Regular cleaning and maintenance of these areas are crucial to ensure a healthy and hygienic environment.
In general, the comprehensive cleaning of all these areas is not only about maintaining a pleasing appearance, but also about fostering a secure and healthful environment.
Choose ServiceMaster of Vancouver Commercial Services for thorough post construction cleaning for your building or facility before construction is complete. After the construction or remodeling project is complete and most of the significant construction waste is removed, we'll add the final touches and make your property shine.
ServiceMaster Clean is a professional commercial cleaning company with decades of experience in the industry. We have developed advanced products and methods to make your place look great after renovation or construction.
Our highly professional cleaning techs will exceed your expectations. They achieve this by utilizing their skills and resources to efficiently and thoroughly complete the job. We will make your office or facility look its very best after any construction or renovation project.
Our commercial cleaning services strictly follow all health protocols from Health Canada.
Upon completion of your construction or renovation work, ServiceMaster of Vancouver Commercial Services is the perfect choice for post construction cleaning services. Additionally, we are your ideal ally for continuous commercial cleaning and upkeep services.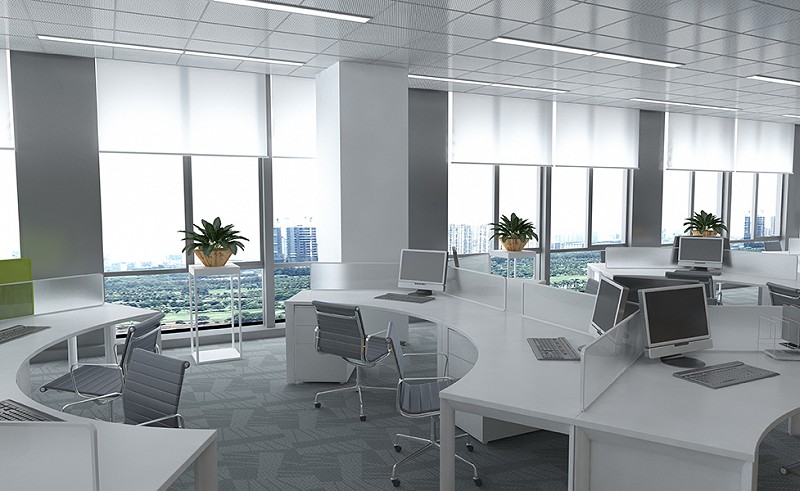 POST CONSTRUCTION CLEAN UP TASKS INCLUDE:
Cleaning and removing dust from air vents and diffusers
Cleaning lighting fixtures
Cleaning kitchen and restroom fixtures
Wall cleaning
Interior and exterior window cleaning
Commercial carpet cleaning
Hard-surface commercial floor cleaning and finishing
Electrostatic disinfecting services, if required
Did You Know?
What are your hiring practices?
We have a comprehensive screening process for our janitorial staff that ensures the most trustworthy and qualified people will service your business.
Will we always have the same cleaner?
We strive to maintain continuity as this helps build a healthy rapport and trust with our janitorial services customers along with added security.
What insurance do you have?
We carry General Liability insurance and Workman Compensation coverage. This is to protect you against damaged property or injury to person while our staff is on your property performing janitorial cleaning services and other commercial cleaning services.