Keep It Clean At The Office Party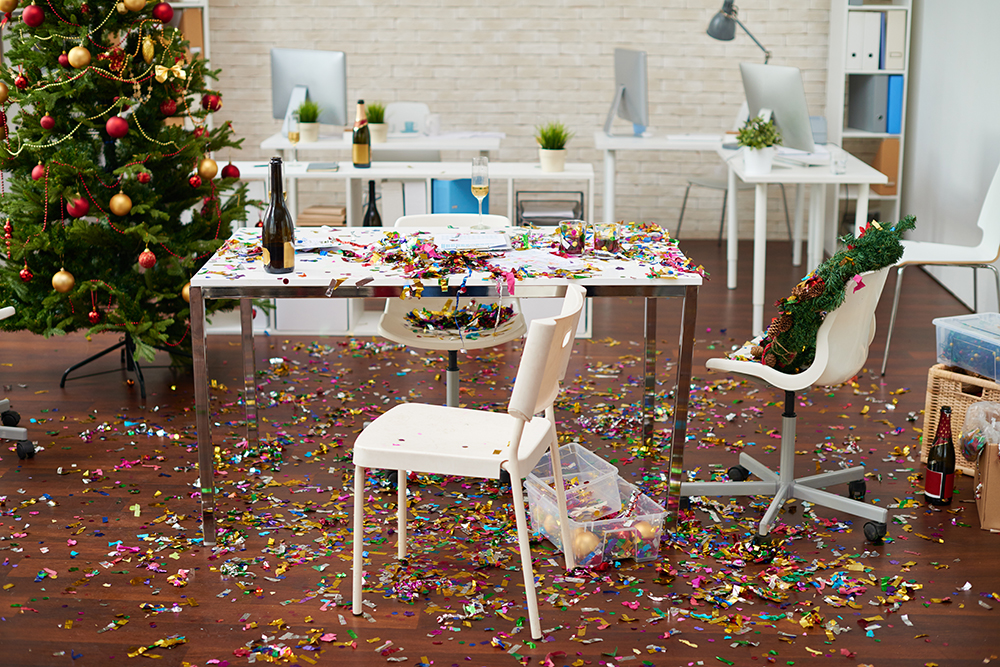 It's the time of year when office holiday parties kick into high gear. The office party is a great way for employees to unwind and bond; for clients to be rewarded; and sometimes cut-a-rug with the bigwigs. No doubt almost everyone loves a party.
But even small parties can bring big cleanups. ServiceMaster Clean is here to help you with that planning. Here are some helpful hints for the party planners:
Make it easier for people to clean up after themselves by:
Placing large trash cans in common areas like the break rooms, by the reception desk, conference room, etc.
Laying down mats in high traffic areas to prevent carpet stains.
Covering tables with disposable tablecloths to prevent stains and damage to the table while quickly disposing of paper plates, cups, napkins, etc.
But don't worry too much about cleaning up yourself, ServiceMaster Clean is here to help.
Cleaning Up After a Party is a service we offer to save you the late-night or early-morning work of transforming a space back into a working environment. These services include clearing trash receptacles, vacuuming carpets and other soft surfaces such as sofas, cleaning and disinfecting surfaces, and even spot removal on carpets should the need arise.
The experts at ServiceMaster offer commercial cleaning services that will quickly restore the professional look of your office. For the New Year, you may want to consider scheduling a detailed cleaning service so everyone can return to a fresh, clean office on the first day of work.
ServiceMaster Clean offers a wide variety of commercial cleaning services including janitorial, floor care including carpet and hard-surface flooring, disinfection programs, upholstery cleaning and other specialty cleaning services.