Return to the Office: Have you adjusted your cleaning schedule?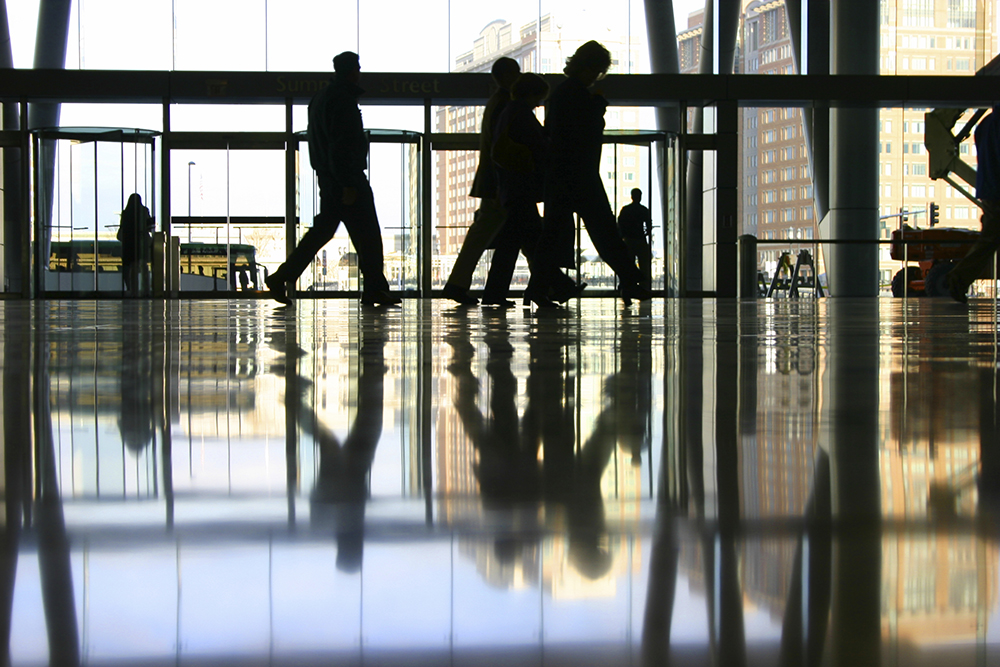 A recent poll conducted by Ipsos on behalf of Global News shows that 74% of Canadian workers have returned to their pre-pandemic working conditions; 13% are working from home, 4% remain in a hybrid model working both from home and the office, and 57% are back at their place of work. Both full-time return to office and the trend to smaller office space with unassigned seating for the hybrid model may require a change in your cleaning schedule. Now that you have more staff returning after the pandemic, have you adjusted for your new normal?
Developing a healthy cleaning schedule can bring peace of mind to the entire office, but there are some things to be considered:
The traffic volume at your workplace. It is important to consider the number of people that will be moving through your facility so that a determination can be made on the frequency of cleaning and disinfecting high touch point areas.
Whether there is assigned seating at your workplace. A hybrid workplace model can save you costs for office space but it becomes even more important to clean and disinfect the workstations each evening to ensure a clean and safe space the next day.
Regular maintenance of soft surfaces. It is important to clean and disinfect your soft surfaces like cubicle walls, chairs and carpets especially during the flu season.
We strongly recommend consulting with your cleaning vendor to develop new cleaning and disinfection protocols to ensure your facility is a safe and healthy environment.
At ServiceMaster Clean our customer service experts can help you simplify the process to optimize a schedule that suits you best for your unique needs. Our goal is that you, your customers, building occupants, and all your valuable staff can rest assured you have taken all necessary steps to keep them safe.
With over 70 years of service, ServiceMaster Clean is a trusted leader for commercial cleaning. Every day more than 100,000 businesses worldwide depend on our commercial cleaning network to keep their workplaces clean, safe and healthy. Our experience and training afford us the ability to promote safe practices for infection prevention within all businesses.
So, as indoor numbers increase this fall, make sure you do your part to ensure exposure risks decrease. Call ServiceMaster Clean today to learn how we can help you help to keep your workplace healthy and productive.
---
Source:
https://www.ipsos.com/en-ca/news-polls/three-quarters-of-canadian-workers-have-returned-workplace