Detailed Cleaning for a Healthy Office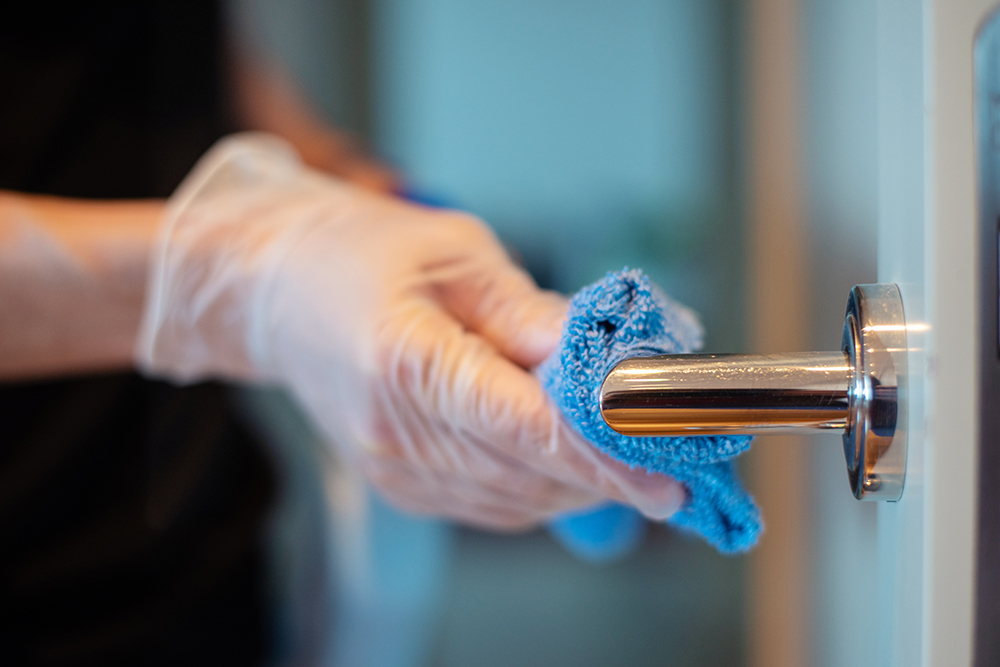 As the COVID-19 pandemic subsides and businesses and organizations adapt to returning to work in communal indoor spaces, the importance of maintaining a healthy workplace is a top consideration. Concerns about virus transmission and infection have transformed protocols, procedures and standards for cleaning and disinfecting offices and other shared indoor work environments. For employers and employees alike, cleaning and disinfecting for health and safety is now a priority in the post-pandemic world.
High-touch surfaces in shared work setting need to be identified for daily disinfection including door and window handles, kitchen and food preparation areas, counter tops, bathroom surfaces, toilets and taps, touchscreen personal devices, personal computer keyboards, and work surfaces.
But even if your workplace has a regularly scheduled cleaning and disinfection program, there are certain areas that tend to get bypassed in day-to-day maintenance. Periodic monthly or seasonal detailed cleaning programs can help prevent the build up of dust, grime and bacteria that accumulate in those overlooked areas over time.
Outlined below are a few of the most common areas of your office that may require special detailed cleaning on a monthly, seasonal, bi-annual or annual basis depending on the requirements of your particular facility.
Office Chairs. In many offices, task chairs are used daily and often moved around and shared. Dirt, grime and bacteria accumulate on arm rests, seats and backs of chairs. Regularly scheduled detail cleaning will keep office chairs looking fresh as well as help prevent transmission of viruses and bacteria that can spread illness.
Window coverings and upholstery. A surprising quantity of dirt and dust accumulates on fabric-based office upholstery and window coverings. The build-up of dust contributes to poor indoor air quality, and typically these surfaces are not included in regular cleaning routines. Your commercial cleaning company should schedule specialized cleaning of these materials at least a few times a year.
Light fixtures. Light fixtures attract and trap significant amounts of dirt and dust, and often bugs as well. The build-up can not only interfere with the quality of light in your office, it can also deteriorate the air quality by increasing airborne particulate matter. Ensure your light fixtures receive detail cleaning on a regular basis throughout the year.
Walls. The walls behind doors and in other office areas can collect a lot of dirt and dust and be often overlooked in regular cleaning maintenance. Walls with textured surfaces or wallpaper trap even more dust and grime. Schedule your commercial cleaning company to include the walls in your detail office cleaning program.
To address health and safety concerns as businesses reopen, ServiceMaster Clean has designed an innovative science-based PROTECT-3 ADVANCE™ program, as part of its Healthy Office initiative, to provide comprehensive cleaning and disinfecting services, including anti-microbial continuous preventative protection, for facilities of all types and sizes.
ServiceMaster Clean is aligned with Health Canada recommendations and has the experience and resources to implement effective preventive cleaning, disinfecting and sanitizing procedures within facilities of all types and scale.
Let ServiceMaster Clean help you achieve your goal for a cleaner, healthier and more productive workplace. Contact us today for a no-obligation assessment. We will work with you to develop a detail cleaning and disinfection program to suit your facility's specific requirements and budget.