Protect-3 Advance: Providing A Healthier And More Productive Workplace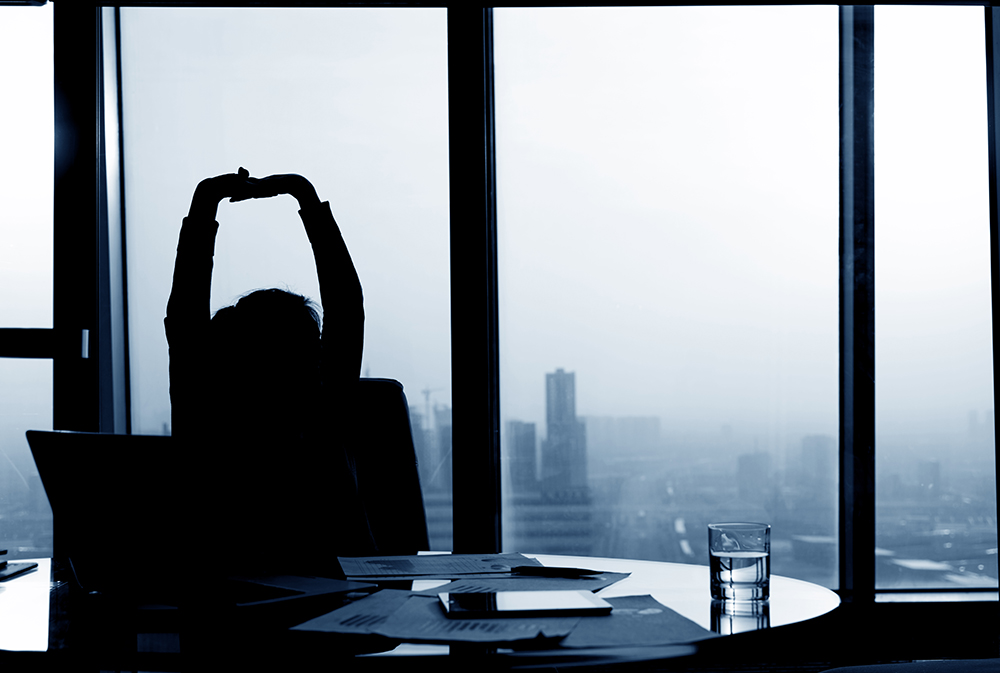 People are understandably nervous about going back to work as the COVID-19 lockdown is lifted. One thing for sure, however, it will not be business as usual. Everyone is on high alert for infection risk and what measures are being undertaken to address virus prevention, transmission and cross contamination in the workplace. Office and facility managers need to assure employees and building occupants that they are working in a safe and healthy environment.
All companies and organizations now face the new normal of having to implement effective infection control procedures and precautions. Cleaning industry organizations such as the ISSA GBAC STAR™ program are offering accreditation for those facilities that can demonstrate they are implementing the industry's highest standards for cleaning and disinfection protocols aimed at controlling infectious pathogens such as the novel coronavirus.
ServiceMaster Clean is responding to address the heightened safety concerns as businesses and facilities reopen. As part of our Healthy Office initiative, we have designed an innovative, science-based program called PROTECT-3 ADVANCE™ to provide comprehensive cleaning and disinfecting services, including continuous preventative protection, for all types and sizes of facilities. The goal of the program is to offer improved peace of mind for companies, managers, staff and customers, who all want to get back to business in a safe and healthy work environment.
PROTECT-3 ADVANCE™ is based on a high-efficiency three tier system: CLEAN, DISINFECT and FORTIFY. All three service tiers of the program must be undertaken to provide a safe and healthy environment for your facility, and regular ongoing maintenance is required to minimize infection risks in the workplace.
While cleaning and disinfecting is essential in workplaces today, it is also important to assure employees, workplace occupants and customers that everything is being done to protect their health and to keep them safe. Therefore, a crucial feature of PROTECT-3 ADVANCE™ is ATP testing, a technology that measures the amount of organic matter on a surface before and after cleaning and disinfection. ATP monitoring allows our technicians and our customers to see the measurable results of cleaning and disinfecting procedures. ATP has been used in healthcare environments for decades because it validates the effectiveness of cleaning and disinfection at a micro level.
---
PROTECT-3 ADVANCE™ is another innovative program from ServiceMaster Clean and part of our Healthy Office initiative, bringing more science to cleaning as our world adapts to getting back to work.
At ServiceMaster Clean, our professional commercial cleaners are experts in creating clean, safe and healthy work environments. We have the experience and resources to help maintain and promote safe practices for infection prevention within all businesses. ServiceMaster Clean is aligned with Health Canada recommendations and has preventive commercial cleaning and disinfecting processes and procedures to respond to all types of infectious disease contagions, including COVID-191.
Our locally owned ServiceMaster Clean team can help your business implement effective preventive cleaning, disinfecting and sanitizing protocols to help prevent outbreak and spread of infectious disease in your workplace. Please call to let us be of service.
1 Human coronaviruses can remain infectious on inanimate surfaces at room temperature for up to 9 days. At a temperature of 30°C [86°F] or more, the duration of persistence is shorter. Veterinary coronaviruses have been shown to persist even longer for 28 days.
https://www.medicalnewstoday.com/articles/coronaviruses-how-long-can-they-survive-on-surfaces
DISCLAIMER - COVID-19 is an emerging pathogen and new information becomes available on a regular basis. The information presented here is based on reports available at the time this article was written, in July 2020, and is derived from several sources including the U.S. Center for Disease Control, World Health Organization, Health Canada and other sources. The information contained in this article may be updated at any point by the organizations mentioned herein. It is the responsibility of every business to stay current on new information regarding COVID-19 as it emerges. This article should not be construed to be the totality of all information available on COVID-19.